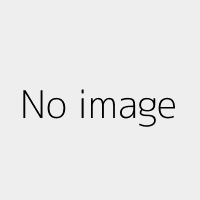 Vibudh Shridhar or Vibudha Shridhara (विबुध श्रीधर) (wrote during Vikram Samvat 1189-1230) was an accomplished Apabhramsha writer and poet in North India. He is the first known Agrawal author. His Pasanaha Chariu provides the first reference to the Agrawal community and the first historical reference to the legend of the origin of the name Dhilli for Delhi.
हरियाणए देसे असंखगाम, गामियण जणि अणवरथ काम|
परचक्क विहट्टणु सिरिसंघट्टणु, जो सुरव इणा परिगणियं|
रिउ रुहिरावट्टणु बिउलु पवट्टणु, ढिल्ली नामेण जि भणियं|

Translation: There are countless villages in Haryana country. The villagers there work hard. They don't accept domination of others, and are experts in making the blood of their enemies flow. Indra himself praises this country. The capital of this country is Dhilli.
जहिं असिवर तोडिय रिउ कवालु, णरणाहु पसिद्धउ अणंगवालु ||
वलभर कम्पाविउ णायरायु, माणिणियण मणसंजनीय ||
The ruler Anangapal is famous, he can slay his enemies with his sword. The weight (of the Iron pillar) caused the Nagaraj to shake.
Four of his books have been found in Jain libraries,[3]
Pasanaha Chariu (Parshvanatha Charit) (VS 1189)
Vaddhamana Chariu (Vardhamana Charit) (VS 1190)
Sukumala Chariu (Sukumala Charit)(VS 1208)
Bhavisayatta Kahaa (Bhavishyadatta Katha)(VS 1230)